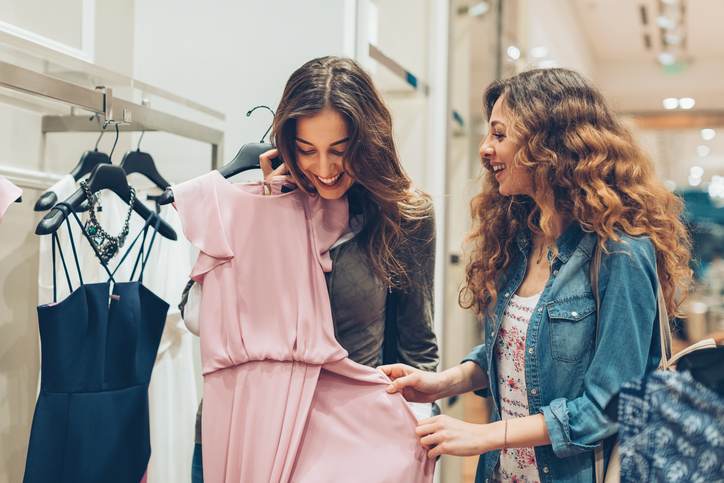 Friendships, no doubt, play an important role in your life at every age. Whether you're shopping with friends or grabbing a drink, it's important to spend time with the people who you call friends. Friendships are a fascinating type of human bond, and it's up to you as to how far you're willing to go to nurture these relationships. Here's a look at a few fun and entertaining ways you can turn a day of shopping in Frisco at Park Plaza into an opportunity to form closer relationships with your friends.
Go Shopping in Frisco, Not Online
Your busy schedule may tempt you to do the majority of your shopping online, but have you considered the perks of going shopping with friends? Shopping in Frisco with friends can be an uplifting and wonderful opportunity to catch up on events and other aspects of your life. Sure, you may be able to beat the lines by shopping online, but you also miss the bonding that learning a friend's style can provide.
Share a Cup of Coffee
Who doesn't love a good cup of coffee? These days you can get coffee practically anywhere, including Park Plaza Frisco. The experience provides the perfect opportunity to strike up interesting conversations while relaxing and enjoying each other's company. Not in the mood for coffee? Hit up a local bar in Frisco for happy hour and enjoy a cold cocktail or salty margarita with your friends.
Go Out for a Meal
Dining out provides a nice break from cooking as well as the messy cleanup after cooking. Gathering with friends at Park Plaza Frisco to dine out is good for the body and the mind. It provides an opportunity to build relationships as you talk about the latest happenings in your life and theirs.
Fitting in time for friends takes effort, but it's an investment that goes a long way in terms of boosting one's happiness. Make sure to check out all of your area's local attractions and don't forget to stop by Park Plaza for the best shopping in Frisco. There's a little bit of something for everyone that makes shopping with friends easy. Check out our directory to find what else we have to offer!
Park Plaza Frisco
Gaylord Pkwy &, Network Blvd, Frisco, TX 75034
Monday – Friday: 8:00 AM – 10:00 PM
Saturday: 8:00 AM – 11:00 PM
Sunday: 8:00 AM – 9:00 PM
Park Plaza Frisco is offered by Weitzman. Weitzman is one of the leading commercial real estate companies in North Texas. Weitzman offers a full range of Commercial Real Estate services including Project Representation, Tenant Representation and Investment Sales and, is also a leading Asset Management and Development Services Commercial Real Estate firm.
Image from Getty Images. Item Number: 854321536