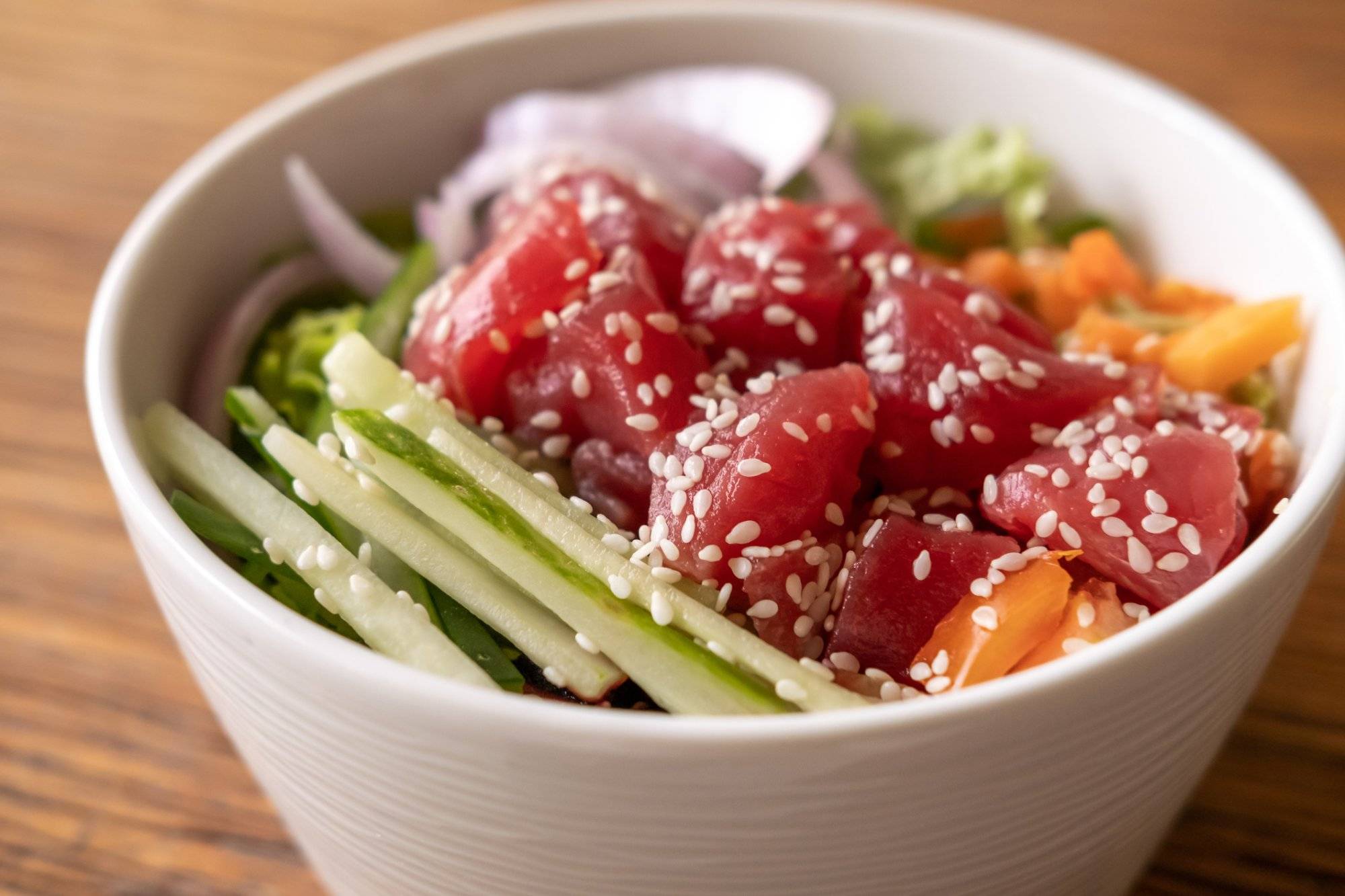 Have you ever woke up and just had a craving for a certain type of food, and you know that you are not going to feel satisfied until you eat it? It happens to everyone. Now that it is spring in Frisco, it is much easier to get out and find those foods you are craving. If you are craving Poke in Frisco, you will be pleased to know that the best restaurant is not far away. Stop by today to enjoy the best poke in Frisco at Park Plaza:
The Best Poke In Frisco
If you are looking for amazing Japanese food, stop by Pure Poke Sushi Roll and Bowl. You will be thrilled with the many different sushi bowls you can create. You can create your own bowl by choosing an item from each of their categories to create the perfect Poke dish.
You Will Love The Variety Of Sushi They Offer
The Pure Poke Sushi Roll and Bowl sushi is handcrafted several times each day. You can guarantee that each time you order sushi here that it will be fresh and delicious.
If you love sushi, then this is your go-to restaurant.
You Will Also Love Their Choice Of Craft Beverages
While you are enjoying your Poke in Frisco, make sure that you try some of their craft beverages. They offer sodas made from pure cane sugar instead of high fructose corn syrup. They make fresh slushies from blueberries each day. They also offer coconut water, sparkling water, and kombucha teas to complement your meal.
Whenever you are looking for a great meal, stop by Park Plaza. We have many different eateries, stores, and personal services for you to explore and enjoy. Looking for more ways to enjoy spring in Frisco? Check out our directory today!
Park Plaza is offered by Weitzman. Weitzman is one of the leading Retail Real Estate companies in North Texas. Weitzman offers a full range of Retail Real Estate services including Project Representation, Tenant Representation and Investment Sales and, is also a leading Asset Management and Development Services Retail Real Estate firm.
Photo Sourced from Getty Images: #1284927447