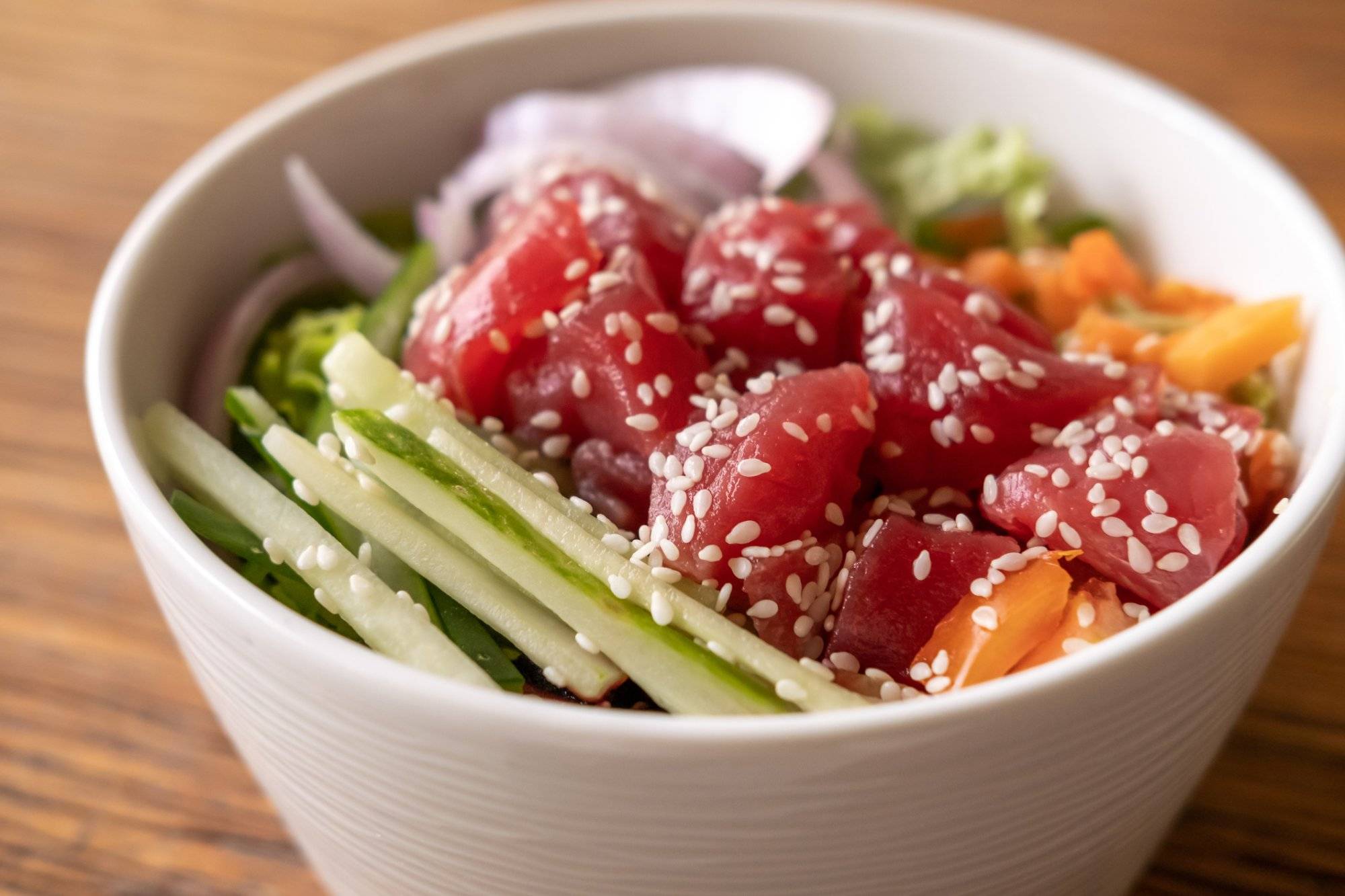 Welcome to Park Plaza, the thriving shopping destination in Frisco where culinary delights abound. Nestled within our vibrant community is PurePoke Frisco, a haven for poke bowl enthusiasts seeking a mouth-watering and wholesome dining experience. Situated within Park Plaza, PurePoke offers an enticing menu of poke bowls that are meticulously crafted with fresh ingredients, providing a burst of flavor with every bite. Stop by today to satisfy your cravings at PurePoke at Park Plaza:
Dive into Fresh and Flavorful Poke Bowls
At PurePoke Frisco, the focus is on delivering the finest quality ingredients and vibrant flavors in every poke bowl. The bowls are meticulously assembled with a variety of fresh seafood, including tuna and salmon, along with a colorful array of vegetables and toppings. Whether you opt for the classic Hawaiian-style poke or prefer to explore the chef-inspired creations, PurePoke offers a diverse range of options to cater to every taste bud.
Health Benefits of Eating Poke Bowls
What are the health benefits of eating poke bowls? PurePoke Frisco provides a nutritious dining option that is both satisfying and nourishing. The poke bowls are abundant in lean protein, omega-3 fatty acids, and a medley of vegetables, offering a well-rounded and balanced meal. Additionally, the fresh ingredients and minimal processing ensure that you enjoy the full nutritional benefits of each component. Indulge in a poke bowl at PurePoke and savor a delicious meal that contributes to your overall well-being.
Customization and Personalization at PurePoke Frisco
One of the highlights of PurePoke is the ability to customize your poke bowl to suit your preferences. You have the freedom to choose your base, protein, toppings, and sauces, allowing for a truly personalized dining experience. Whether you enjoy the bold flavors of spicy mayo or prefer a lighter touch of citrus ponzu, PurePoke ensures that your poke bowl is tailored to your exact specifications.
Immerse yourself in a culinary journey of flavors at PurePoke Frisco in Park Plaza. With their commitment to fresh ingredients, mouth-watering poke bowls, and a customizable dining experience, PurePoke guarantees a delightful and satisfying meal every time. Visit PurePoke today and indulge in a poke bowl that will transport your taste buds to the shores of Hawaii, right in the heart of Frisco. Looking for more delicious restaurants in Grapevine?  Check out our directory today!
Park Plaza is offered by Weitzman. Weitzman is one of the leading Retail Real Estate companies in North Texas. Weitzman offers a full range of Retail Real Estate services including Project Representation, Tenant Representation and Investment Sales and, is also a leading Asset Management and Development Services Retail Real Estate firm.
Photo Sourced from Getty Images: #1284927447