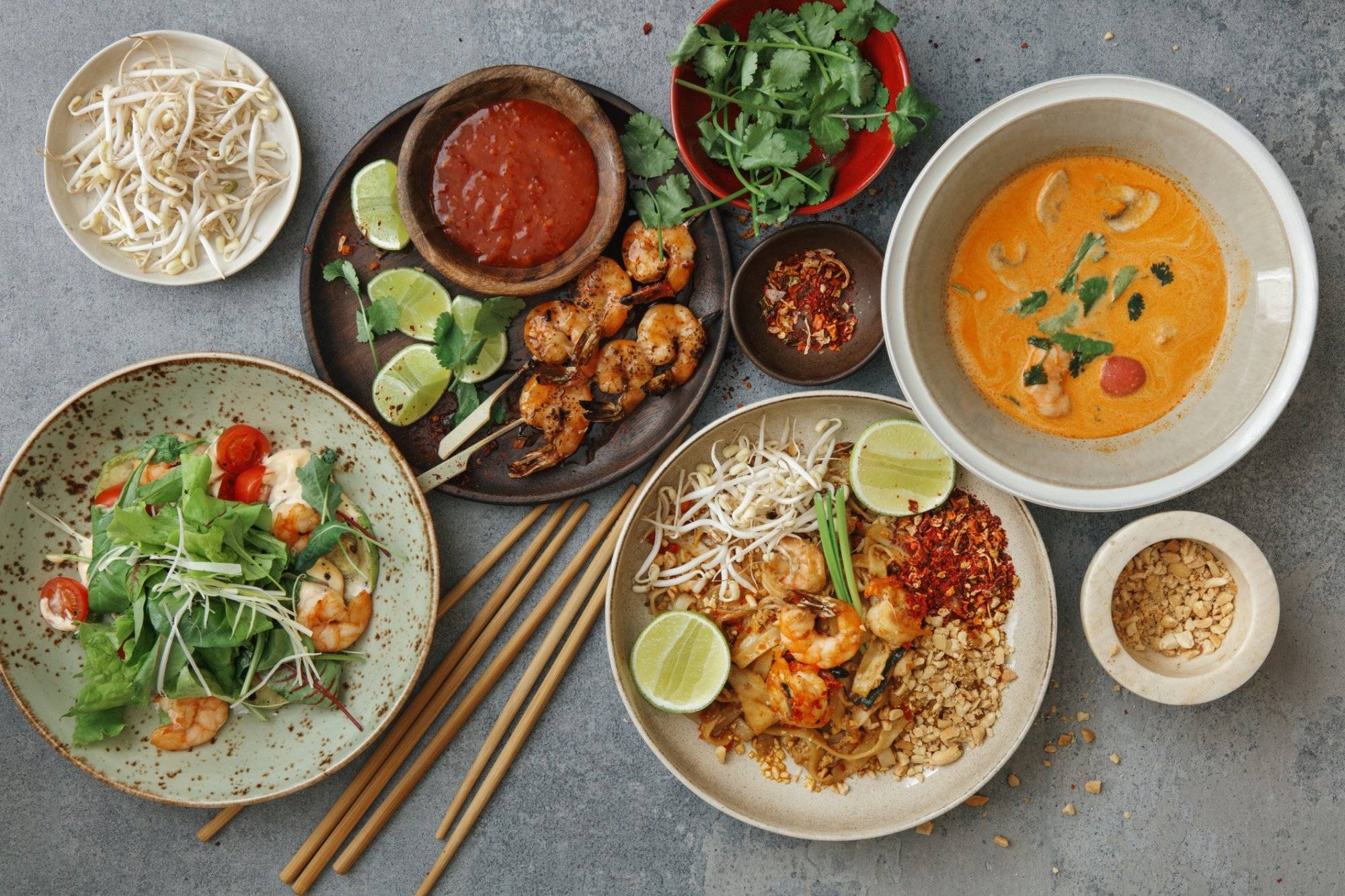 Are you on the hunt for an authentic dining experience that takes your taste buds on a journey to the vibrant flavors of Thailand? Look no further than Kin-D Lao and Thai Food, the Frisco Lao and Thai restaurant located at Park Plaza. With a delectable menu inspired by the rich culinary traditions of Laos and Thailand, Kin-D Lao and Thai Food is the ultimate destination for those seeking an unforgettable dining experience. Stop by today to enjoy the most delicious Frisco Lao and Thai restaurant at Park Plaza:
A Gastronomic Adventure Frisco Lao and Thai Restaurant
Step into Kin-D Lao and Thai Food at Park Plaza and prepare to embark on a gastronomic adventure like no other. This Frisco Lao and Thai restaurant offers a menu brimming with authentic flavors and aromatic spices. From traditional favorites like Pad Thai and Green Curry to lesser-known gems such as Larb and Som Tum, each dish is prepared with care and showcases the depth and complexity of Thai cuisine. Whether you're a fan of mild or fiery flavors, Kin-D Lao and Thai Food has something to satisfy every palate.
Exquisite Culinary Craftsmanship
At Kin-D Lao and Thai Food, culinary craftsmanship is at the heart of every dish. The skilled chefs are dedicated to preserving the integrity of traditional recipes while infusing them with their own creative touches. From the meticulous selection of fresh ingredients to the careful balance of flavors, the attention to detail is evident in every bite. With their commitment to culinary excellence, Kin-D Lao and Thai Food has earned its reputation as a top Lao and Thai restaurant.
Discover the Popular Dishes
Curious about the popular dishes at Kin-D Lao and Thai Food in Frisco? Look no further. This Lao and Thai restaurant is known for its mouthwatering Pad Thai, a classic stir-fried noodle dish that perfectly combines sweet, sour, and savory flavors. The aromatic and spicy Green Curry is another favorite, featuring tender meat or vegetables in a luscious coconut-based sauce. For those seeking a refreshing dish, the tangy and spicy Som Tum (Papaya Salad) is a must-try. These popular dishes, along with an extensive menu of other tantalizing options, make Kin-D Lao and Thai Food a culinary delight.
Indulge your senses and experience the flavors of Thailand at Kin-D Lao and Thai Food in Frisco. Let the aroma of exotic spices and the vibrant colors of the dishes transport you to the streets of Thailand. Whether you're seeking a memorable dining experience or simply craving authentic Thai cuisine, Kin-D Lao and Thai Food is the Frisco Lao and Thai restaurant that will exceed your expectations. Immerse yourself in the culinary treasures of Thailand and savor each bite of the delectable dishes that await you at Kin-D Lao and Thai Food. Looking to enjoy more in Frisco? Check out our directory today!
Park Plaza is offered by Weitzman. Weitzman is one of the leading Retail Real Estate companies in North Texas. Weitzman offers a full range of Retail Real Estate services including Project Representation, Tenant Representation and Investment Sales and, is also a leading Asset Management and Development Services Retail Real Estate firm.
Photo Sourced from Getty Images: #1312283557